Effective Marketing of your Art is the Secret to Creating Success
Are you suffering from slow sales – or not being able to find a gallery to represent you?
You can blame the slow economy, or a disinterested public, but that is not my experience. I visit galleries, studios and contemporary art fairs all over the world, and I can tell you that the Art World is very much alive and people are buying art. Shouldn't that include yours?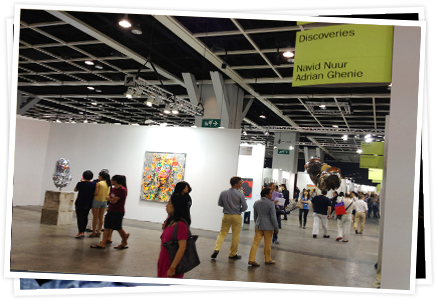 Making a living as an artist IS possible. More and more artists are doing it every day.
I totally understand your challenges as an artist. I spent years working with artists and selling their art in my gallery, and my heart goes out to you when I see how much you have to do to:
• make your art
• market your art
• do your marketing
• identify your buyers & your galleries
• pack and ship your art
It's never-ending! No wonder if you're feeling spread thin!
And now there are so many artists out there that you have to worry about beating your competition.
Isn't it time you shared your art with the world and got it out there?
It is proven that when artists Market their Art, they build their careers and consistently increase their sales.
I've seen with artists who struggle, so I've created a solution to this problem. I've turned everything I've learned from my years working with art and artists, and created a system for artists that shows you how to make Marketing Your Art a part of your process. Using today's technology and teaching new skills, I've turned it into a system that you can adapt for yourself.

Business Advisor Tracey Lawton knows
"As soon as put Systems into place, my business started to turn around."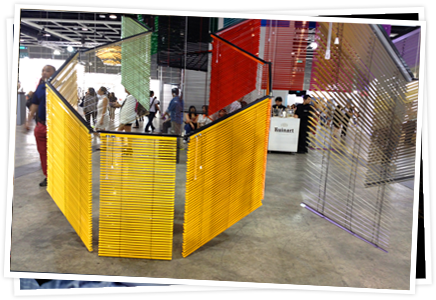 I've Created the Smart Marketing System for Artists that :
• is easy to integrate into your process
• uses tools and skills that are easy to master
• helps you be effective in the short term and build for the long term
The Art Ambassador Smart Art Marketing System will help you keep your friends, fans, existing clients and gallery owners aware of what you're doing now so that when you're ready to show and sell, they're ready to see and buy….
Master The Smart Marketing System & Watch Your Career Grow

Think back to the first time you told someone about your art.
Did they want to see more? Did you develop a list? Did you stay in touch over time?
Do they remember who you are?
With a System in place, you will know exactly what to do and when to do it!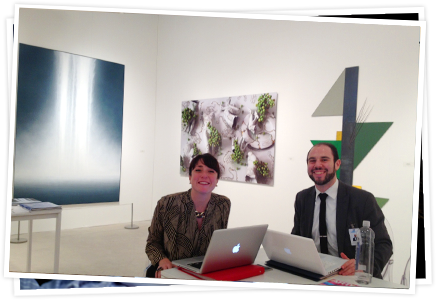 The Art Ambassador Smart Art Marketing System will help you know:
• what to say
• who to say it to
• know what to show
Have a Smart Marketing System and Watch Your Career Grow:

1 You are an artist first, and that's what you like to do best.
2 How do you set yourself apart from all of the other artists out there?
3 Marketing your art lets your potential clients know that you exist
4 Marketing keeps them aware of what you're doing over time
5 Marketing helps you define your audience
Would your life be easier with a clear plan of action?
Why you need a system.
As they say, "If you fail to plan, you plan to fail."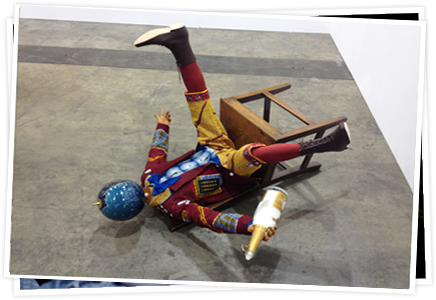 To keep yourself from being overwhelmed, you need a plan.
Your plan needs to focus you on the important things to do to bring you the results you want. Keep your end in sight.
It's east to distracted with your art and all the things you do in your life. You want a plan that can be integrated into your creative process.
You want a plan that saves you time.
You want to have a plan that is simple enough to do and simple enough to get done.
Learning how to integrate this system into your life makes it easy to stay on track. You don't lose interest and you don't get distracted.
These are some truths:
• Marketing your art lets people know you exist.
• Artists who market their art, steadily increase their sales.
• Artists with a list are more appealing to galleries.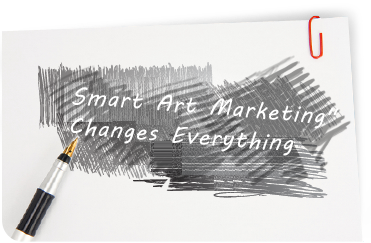 Register for the Art Ambassador Smart Marketing System – an online training program taught by Gwenda Joyce
I will teach you the Art Ambassador Smart Marketing System in an online training program in a series of teleseminars.
This System teaches you the skills and gives you the tools to:
This happens in 3 ways:
• develop and grow your list of fans & supporters
• have shows and exhibits that draw clients and
• make more sales while making a bigger difference.
You'll learn the EXACT same system I've used over and over to draw people to you and your art. These techniques are updated to today's complex art world and means of communication.
I am certain that when you follow my step-by-step Art Ambassador System, you'll easily earn back 3 times your investment in this training (all you have to do is engage 1 or 2 new clients) and develop a long term strategy for an ongoing stream of income.
Best of all, you'll enjoy yourself while you're doing this!
Have you dreamed of stepping up your art career?
Here's The Program and the Plan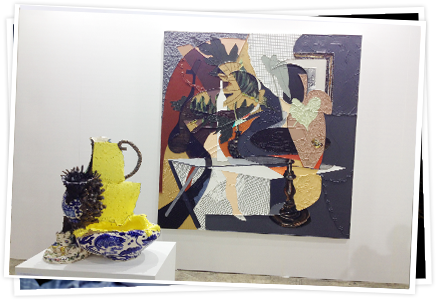 The course is taught as a teleseminar over the phone. When you register, you will be given the times to you can join in Live. If you are unable to listen in, you can listen to the recordings in your own time.
There will be 6 online sessions and plenty of time to ask questions.
You will be taken through the steps from start to finish that will get you thinking about your art career in ways you've never thought of before. Your marketing system will be flexible for the short term and the long term.
1. You will understand your audience and know how to market to them.
2. You will know what to say when people ask you, what kind of art do you make? and know what to show them to get them interested.
3. You will know when and how to stay in touch with your clients using updated tools and techniques.
4. You will know how to meet potential clients and tell when your art fits into what they are looking for.
5. In the end, you will have a plan that integrates into your artmaking process in an easy way.
Click here to reserve your spot now!
Smart Marketing System – A Program created for you by The Art Ambassador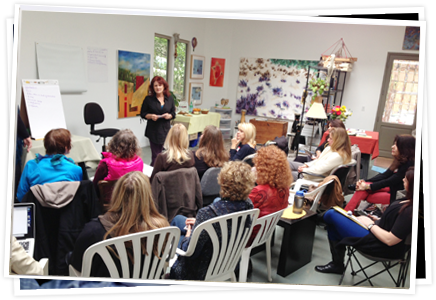 A training program from art marketing expert Gwenda Joyce
Gwenda Joyce ~ Art Ambassador has devised this unique program that takes you step-by-step through the process.
Gwenda Joyce is one of the best known art marketer's on the internet. She has worked in the Art world as a gallery owner, art consultant, curator & art writer. As The Art Ambassador, she helps artists establish and expand their art careers. The programs she has created directly lead artists to get the success they want.
Gwenda has worked with dozens of artists to attain the important skill of speaking about your art so that it draws people in. The process leads you, the artist, to a level of greater depth and awareness with your art. Now Gwenda has created a Marketing Program for artists.
The Smart Marketing System changes everything
Click here to reserve your spot now!
The Art Ambassador triple guarantee
3 irresistible guarantees to put a smile on your face 🙂

Guarantee #1:
Build your professionalism
Guarantee #2:
Easy to integrate
Guarantee #3:
Get ongoing results
So What Exactly IS Smart Art Marketing?
Smart Art Marketing lets you grow your audience and tell potential clients about your art in a clear and consistent way using the latest online tools and techniques. Save time so you can continue to spend your time in the studio.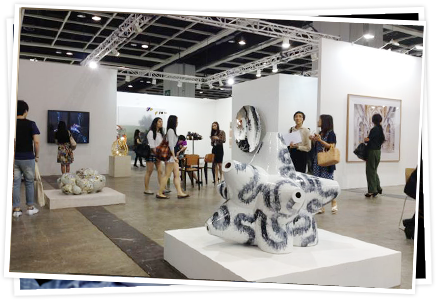 The Art Ambassador Smart Art Marketing System will help you establish and expand your art career. This system will show you a step-by-step process of attracting new fans, staying in contact with them and developing interest in your art so it will build your career and lead to sales. It will also help you if you are looking for gallery representation.
The Smart Marketing System will help you know:
what to say
who to say it to
know what to show
How do You Know if This Program is for You?
"Maybe you're thinking, "This sounds great Gwenda, but how easy can it really be to promote my art, meet new people, identify buyers, or find a gallery and then make sales?
♦ Perhaps you've never thought you could market your art, because you don't know how to get started, don't have the tools, techniques and a system, and you don't have the time.
♦ Perhaps you haven't learned the lifetime value of a client.
♦ Or you've tried hosting events but struggled to get people to come see your art – not to mention getting them to buy – when you're trying to have enough art for your shows.
♦ Maybe you haven't learned what your clients want from you.
The secrets to successful results lies in following a proven system…
and this system is designed for artists like you.
"This program is specifically designed for artists who make art and are creating a body of work that they want to show and sell"
You're about to learn a system using the same concepts I've used over and over to market art and attract clients adapted to using today's latest technology.
I guarantee that if you follow my step-by-step Art Ambassador System, you'll easily earn back 3 times your investment in this training (all you have to do is engage 2 or 3 new clients). This System works long term, so once you get the hang of it, it is ongoing.
The thing I'm personally excited about is that we get to work together to help you increase your impact and make a bigger difference in the world. Every person who collects your art is another person who values your unique gifts and talents. You establish a solid career when you build long-term clients. The world is a better place as a result.
Are You Ready To Change from Always Struggling to Thriving? Can you think of a Bigger Picture where you Raise Your Prices And Enjoy your Life? Does That Sound Like It's Worth Going For?
Yes, I Want the Art Ambassador
Smart Marketing System!
Click here to reserve your spot now!
Here's a sampling of what I'll teach you in this course:
1. How to set yourself up for success & obtain the right tools, using the very latest techniques adapted to your today's world
2. What you need to do to find the right people for your art
3. The one thing that makes the difference between you and your potential client, and how you can use it for yourself
4. Use the newest tool available for artists and have it right in your hand – the Ultimate Artist Gallery APP
5. Set up a system for staying in touch with both your new contacts and your established clients
…and much, much more…

First of all, you should know I am 100% committed to you getting results. That's why I'm personally teaching this program via a series of Live Training Tele-calls. I'm going to guide you step-by-step through this process and you'll have a chance to ask questions.
I've developed a reputation for providing support and guidance in an artful way, creating step-by-step and clear content that artists can use right away to get results. And I'm including a one-on-one follow-up session to make sure you have your system working for you.
That's why I have a ton of clients that go on to get the success they want and deserve.
This program is no different. It's packed with high-value, well-organized content you can begin implementing immediately. Rest assured that everything I teach has been proven to work. I've used this exact same basic formula successfully myself time and again.
I've also included a carefully chosen set of powerful bonuses to support you even further, which are described in the next section.
My "Total Happiness" Guarantee

I want you to know that you're taking absolutely no risk because your investment is backed by my personal 100% satisfaction guarantee.
Attend the first class and give my system an honest try. If you don't believe this course is worth the investment and you're not completely satisfied with the information you've received – just let me know before the second tele-call and we'll promptly refund 100% of your order and cancel your program subscription.
I am 100% confident that after you apply the powerful business-building strategies and tools in the Art Ambassador Smart Marketing System, you will be on track to build a substantial art career and get long-term results.

Yes, I want to Learn the Smart Marketing System!
6 Wednesdays – starting July 10th
12 p.m. Pacific Time (3 p.m. ET)
Register Now
The Art Ambassador Smart Marketing System
(Value $497) ($397)
Click here to reserve your spot now!
** NO-RISK RESERVATION FORM **

"Yes, Gwenda! I would love to join you for the Art Ambassador
Smart Marketing System online training for Artists"
When I get the Smart Marketing System, I will receive:
The 6 Part Teleseminar/Webinar "Smart Art Marketing for Artists"
($497 value) ($397)
BONUS #1: Your own copy of the video & guidebook "Talking Your Talk"
($297 value)
BONUS #2: 30-days free trial subscription to the Ultimate Artist Gallery APP ($25 value)
BONUS #3: An Infographic of the Smart Marketing System for Artists
BONUS #4: A follow-up 20-minute consultation with Art Ambassador Gwenda Joyce 60 days after the course ends where you can get support for getting into action. ($75 value)
BONUS #5: Downloadable Recordings of all the Telecalls